Computer / PC service
Best solutions for your PC needs. Prompt, Reliable Service
Get Your Computer Fixed NOW!
For one of our professional computer repair techs to help you.
Our Repair Services
We provide a comprehensive range of services to meet the needs of local users.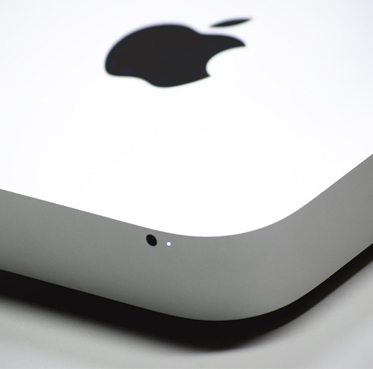 Our Statistics
Enter your contact details here to help us
serve you better & faster.
Why Choose Us
Know why exactly you should choose us!

Experienced Professionals
A team of experienced professionals at your service!

Expert Technical Skills
Trusted team to solve all your PC issues.

Trustworthy See Reviews
Great past performance reviews.

Excellent Reputation
Which is something we strive to elevate!

Friendly Service
Warm, patient staff that deals with all your issues patiently.

Timely Service
Prompt action and solution to quickly resolve PC problems.
We have a dedicated andhardworking team
Our experienced team equipped with updated knowledge is our biggest strength.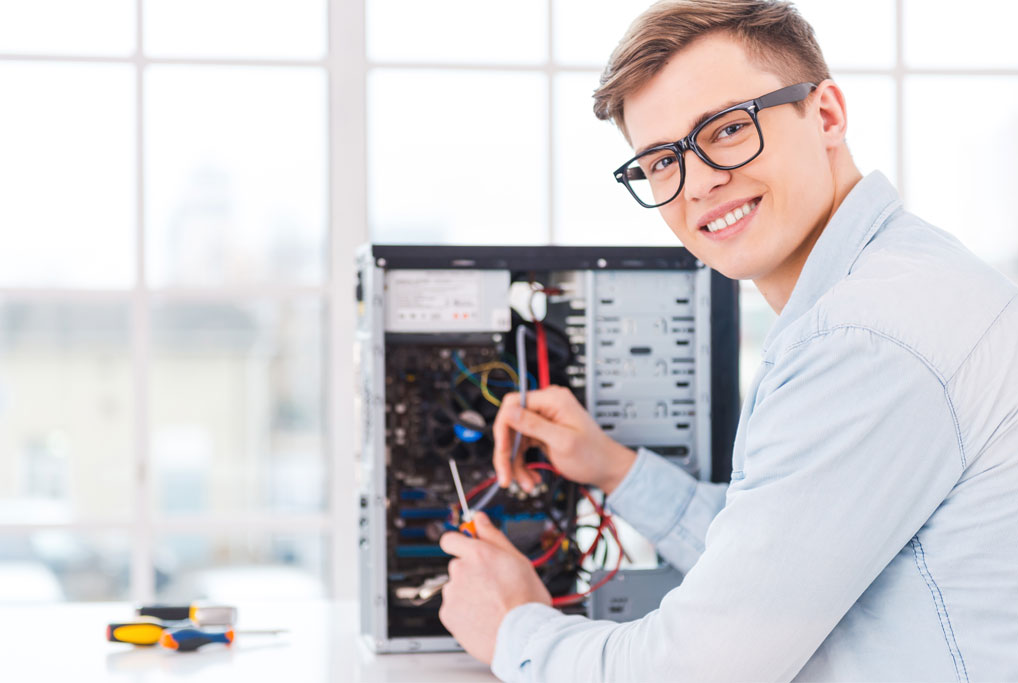 What Our Customer Say
Alfred Aho
I love how you try your best to minimize the time taken to repair my PC. All my work is dependent on it, and you very well take that into consideration.
Owning a computer skills institute leaves me to constant runs at your office. But your team is so patient and handles all my queries and issues with great patience!
Computers are quite the machines, aren't they? They have revolutionized humankind and entered humanity into the digital age, with endless applications. Although everything today revolves around and through computerized technology, they are not as invincible as they too can encounter numerous problems ranging from hardware, software and a ton of other issues.
The common issues faced by the public are quite simple and can be trouble shooted by the user itself following its said guidelines or seeking the external help of a computer technician. A few examples of the common problems arising are listed below.
Won't turn on?
This is actually among one of the most common problems that could occur to a computer. This situation arises when the computer powers on meanwhile the screen still appear to be pitch black. It is a never-ending wait that could take forever to turn on. In simple terms, it never finished booting. This may be due to software problems or even hardware errors. In such cases, it is best to seek professional and certified help.
Blue Screen Of Death (BSOD)
This is a quite serious problem that needs to be handled without panic and desperation of data loss. It appears as an entirely blue screen with one or two lines of text stating that your computer came across some problem and needed to reboot. Don't panic in such situations, as most of the times this problem can be handled with the help of a simple reboot as stated on the screen. BSoDs are usually a result of damage hardware, corrupted software and DLL files or driver errors. The irony is that the computer itself displays the necessary codes and steps to follow in such situations.
Error 404
Error 404 or page not found is an error that arises from incorrect address or HTML entered. These errors can also occur from trying to access pages that no longer on the internet or the link selected is wrong. These errors can be compromised by rechecking the address entered, refreshing it and moving up the directory until you find the accessible page.
Missing DLL file
DLL stands for Dynamic Link Library that stores specific information and data on how to perform particular functions. Occasionally the computer is prone to damage or corrupted DLL files which give an awkward response. The solution to the computer acting weird on damaged DLL files is to download these files again and restore them.
Viruses
Viruses have been around for a great many years and despite the widespread use of anti-virus programs still cause problems.
Viruses, by definition are self replicating, they spread from one computer to another just as a cold virus will be passed from person to person
Viruses are written for malice or as a challenge. They aim to cause as much havoc as possible. The author of a virus, some of whom are children as young as 9 years old, can never hope to gain financially from their efforts. Their reward can only be sharing their success with their close friends.
The following points should keep you secure from viral attacks
Never use an Infected Computer.
Own & register reputable antivirus software.
Ensure antivirus program is scanning email.
Ensure virus data file is up to date. If it is 7 days old you are seriously at risk, two weeks old and you might as well not have any protection!
Open email attachments with care.
If you have not used your computer for a while, eg when returning from holiday, bring all your security measures up to date before accessing the Internet or checking your mail.
If you think you may be infected – STOP!
At the first sign of trouble press Ctrl+Alt+Del to stop your computer while you think what to do. Write down any messages displayed. Disconnect the phone line and remove any discs. Back-up key files, preferably from within DOS. If you have access to the Internet from another computer, search for help to identify the virus, it's effect and how to remove it.If you have been infected, don't be bashful. Help prevent further damage and the spread of the virus by informing everyone with whom you have been in contact. It is important to do this immediately and preferably by telephone!
Foistware
Foistware and other pieces of software or changes to the settings on your computer can meddle with your system. A reputable anti-spyware program (see above) will usually remove such unwanted items from your computer.
You should always be cautious about accepting any offer or installing new software on yur computer. Make sure you know what the implications are and that you only accept items from a trustworthy source
Your computer and data storage
Modern computer equipment is generally very reliable, but computers are not shock-proof. They can also be effected by moisture (condensation), extremes of temperature, dust, magnets and electrical interferencIt may be necessary to secure access to the computer. Is a password to the computer necessary? What would happen if the notebook or flash drive was lost or stolen?
Are you taking necessary back-ups of important data and are those backups stored securely? The average hard drive will fail once every 25 years and 99% of those that fil never work again.
Information theft (eg spyware & phishing)
Unless specific details are essential, like date of birth when making an on-line application for car insurance, don't give away personal information. Many sites ask for security questions which will be used should you forget or lose your account details. If you do choose to give mother's maiden name or your date of birth, do not give correct details. The information is only being used as like a second password. Your real details are often easy to obtain and a useful to someone trying to establish (steal) your identity.
Take care using links received in an email. Often they take you to a bogus site which requests personal information.
Spyware
There are an increasing number of organisations that are making money using the Internet. They range from the irksome but harmless organisation who collect revenue from advertising to the outright criminal operators who will steal from you.
The most common method employed is the installation of a program on your computer to collect information or modify the behaviour of your browser. These programs are generally called spyware.
Spyware can redirect you to a particular web site; spyware can change your Internet home page; spyware can divulge personal information to a 3rd party
Spyware is sometimes installed with your permission but often you will be tricked into accepting changes without being aware of the consequences. Often spyware is installed totally without your knowledge.
The installation of an anti-spyware program such as AdAware SE, Spybot Seach and Destroy or Spyware Doctor is highly recommended. But beware: there are hundreds of bogus "anti-spyware" programs available as free downloads which will actually install spyware on your computer with your permission!

Contact Detail
1-714-927-8914
info@cranbrookcomputing.co.uk
Address
1697 Angie Drive
Placentia.
Service Timing
10:30AM – 06:00PM – By Weekdays
11:00AM – 04:30PM – On Saturday